Hello, hello!
I'm not posting a Sunday Short today, because I spent all day today and half of yesterday on my new project, and I can't wait another minute to share!
I saw these lovely cupcake pops on
Bakerella
a while ago and decided I needed to copycat.
Aren't they adorable? My biggest problem was..I can't have white chocolate. I used to be allergic as a kid, and I have a sneaking suspicion that I've grown out of that, and now it's just the smell/memory association of all those sicks that gets me. Anyway..hard to work with white chocolate or almond bark if the smell makes you gag.
While eating the chocolate balls I made as a practice, my mom told me they tasted like Ho-Ho's. I should have got a mirror right then and checked for one of those cartoon lightbulbs. What an idea!! I'm going to make Hostess cupcakes on a stick. Being me, they had to be just right. NO faking..they had to have filling, icing , and those little squiggles. So...after many maddening trials, here they are: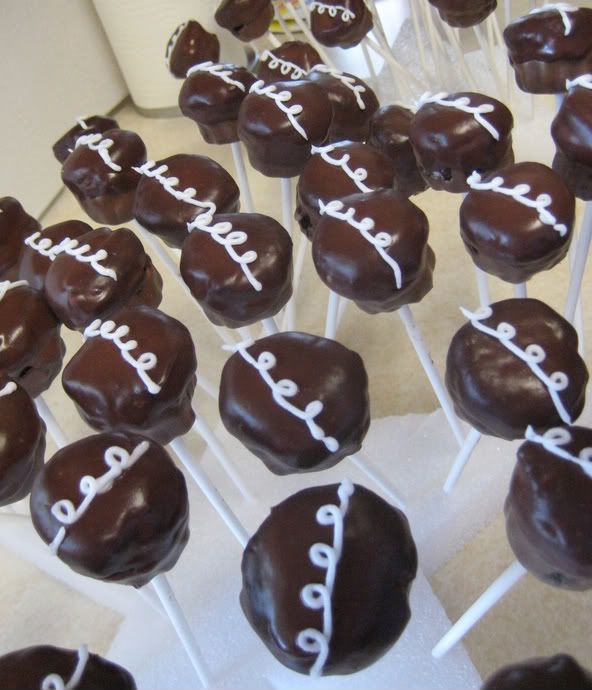 The little buggers are pure evil. I had issues with the creme filling, then the chocolate, then trying to make them all stand up in the foam board I got. Now they are happily marching in formation across the counter.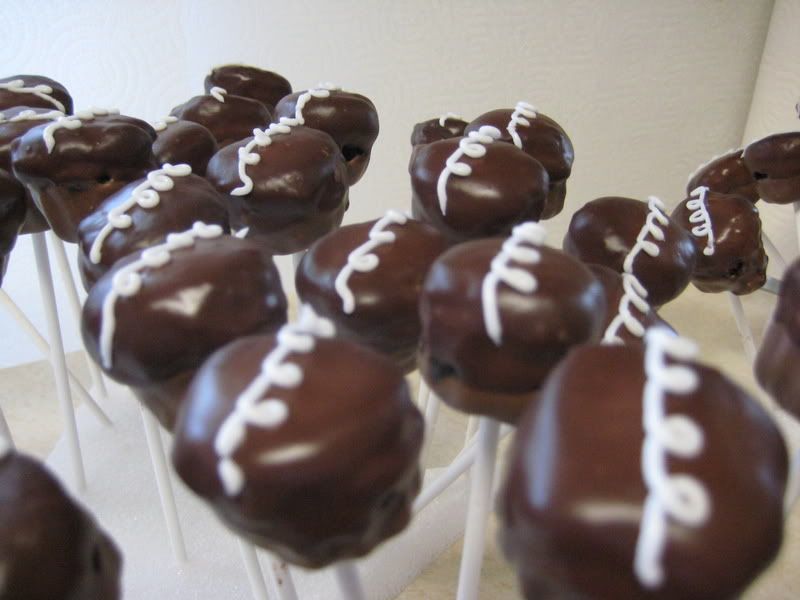 Here's the middle: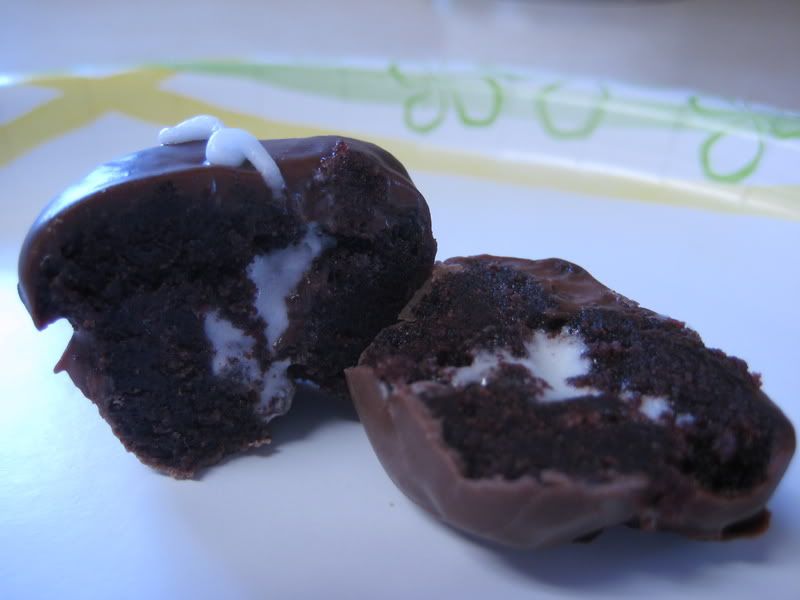 They actually taste pretty darn good! I'm bringing them to my book club meeting tonight for all the ladies to enjoy while we discuss 'A Slice of Life' by Cupcake Brown.