....ends up all over my blog.
Fez and his friends were up visiting the bay area this week. They toured all the scary parts, and are now solidly afraid of San Francisco.
We started out on Sunday in Napa, drinking wine and being silly. Went tasting at a few places, then ended up at a place that had a picnic area, playing 'two truths and a lie' and learning way too much about each other. Here's some evidence: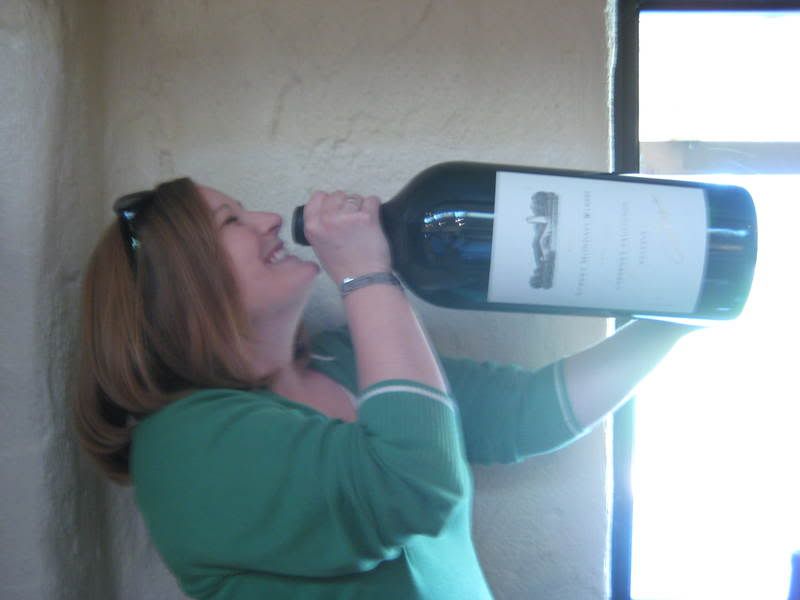 I was pretty thirsty.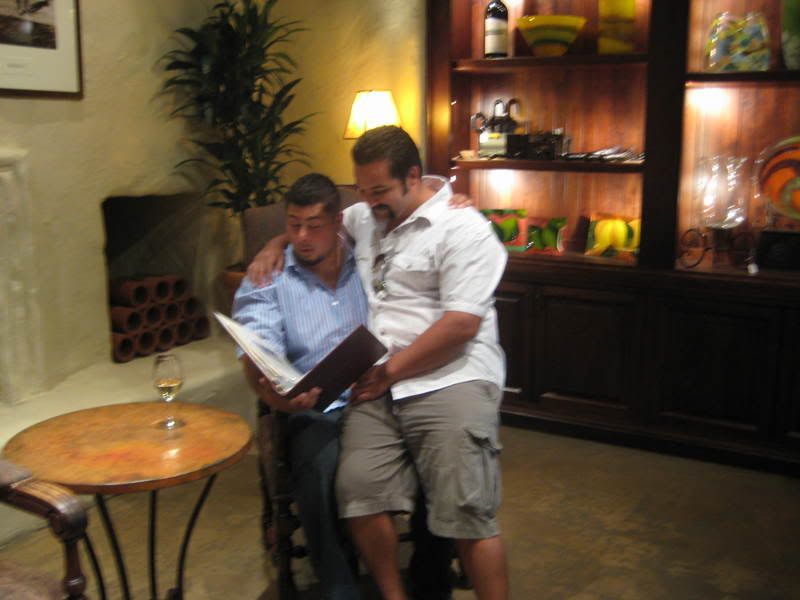 Story time with Uncle Alex.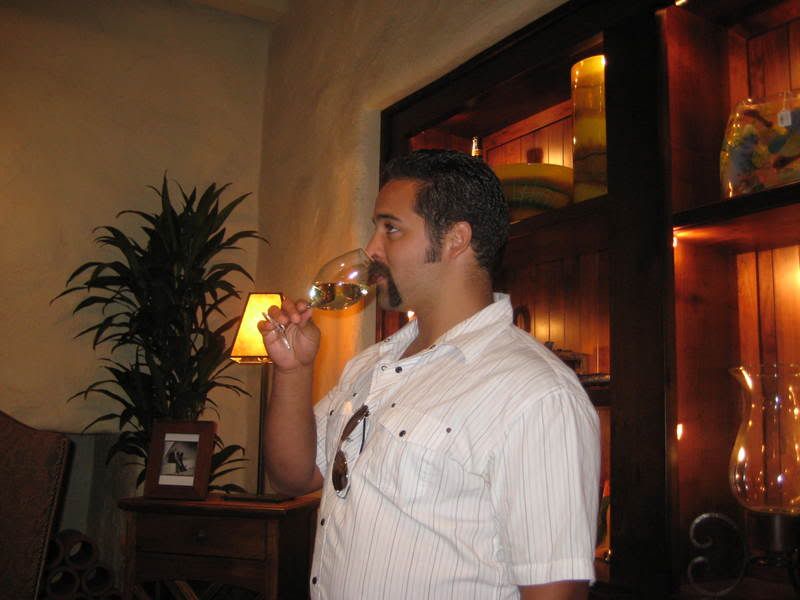 Fez know's all about wine snobbery.
That's Corby's sexy face. No, really.
Here's a series of shots Corby took to advertise that A. The place we were at was pretty fun. and B. Corby is pretty cool.
Serious: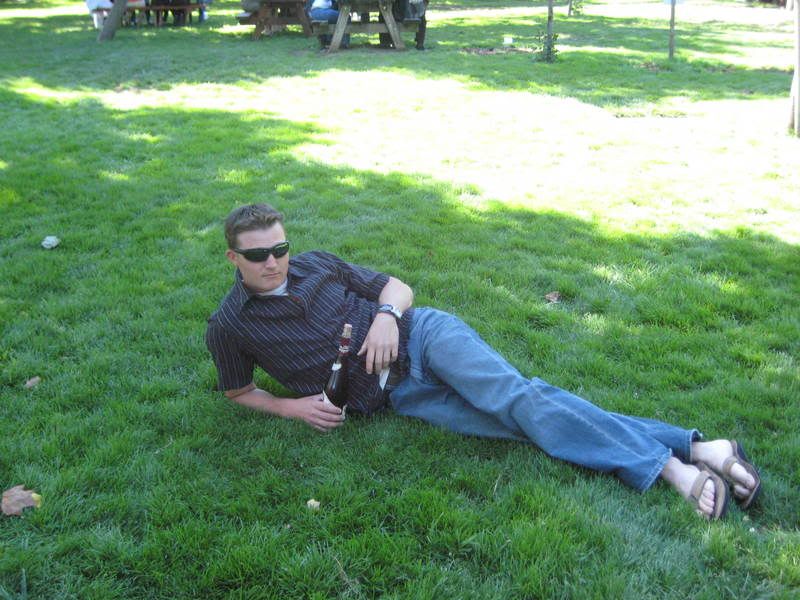 Pensive: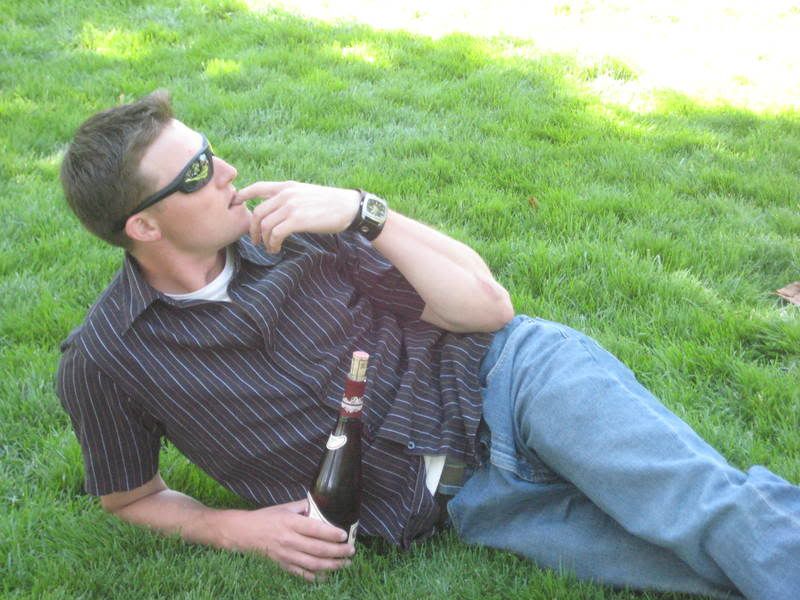 Grr , Baby, very Grr.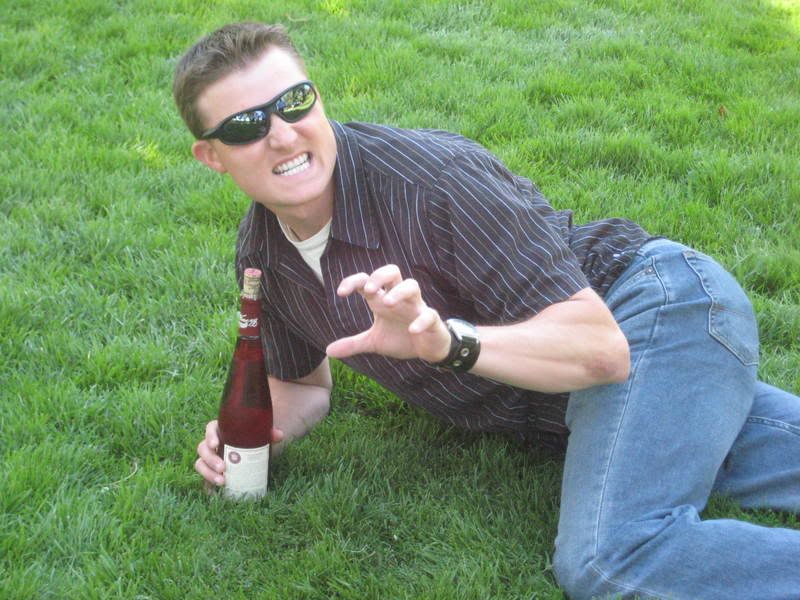 Then on Monday, they kidnapped me from work. Actually, Fez just made me think there was a matter of great urgency, so I'm briskly walking down Market to find out that they are just done hanging out at the mall. Poops.
We were catching a bus to the Mission, to have burritos, margaritas and a good time. The plan was to then ride the bart home at about 11.
The fun all started with the bus ride. Some crazy lady hit Fez with a folder and then they started arguing. She was threatening to kill him and everyone on the bus was ready for us to get out. When we got to our stop, this guy in the front goes. "This is your stop kids. You ain't got to go home, but you gotta get the hell offa here." Ridiculous.
So we go eat dinner, drink too many beers and go to a bar. I think this is a fantastic idea...but I was already feeling good.
We went to a great bar. It had video screens at the bar, great music and a fun dance floor. I only came away with a few pics, because I was very busy dancing, smoking a cigarette that I didn't need or want, and flirting with Fez. Here's two.
A cute pic of the boys.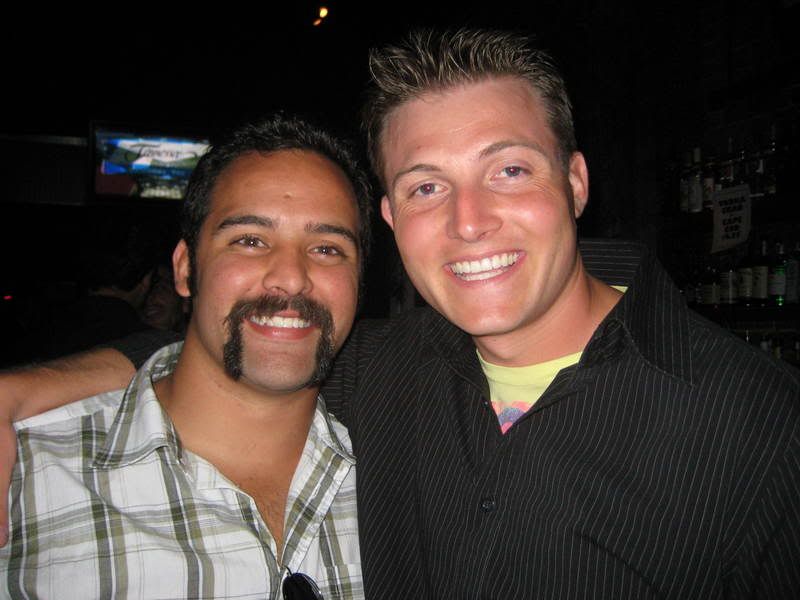 Again, totally parched.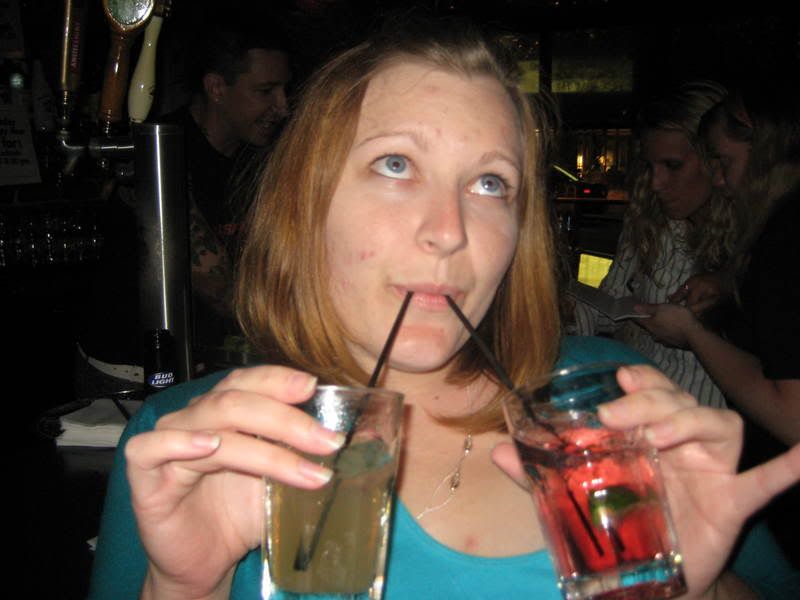 Rest of the week was mellow. Fez and I were both so wiped out after our big monday night that we didn't hang out Tuesday. I just tried to catch up my sleep. Wednesday we stayed in the city and forgot to sleep, since we were busy watching that 'Sarah Marshall' movie and talking about everything.
Fez went home Thursday, and I was bummed. I hadn't seen him in 3 years, and here comes another 6 months or so that we can't hang out. I don't think the world can handle us both in one place. Our wonderfulness just has to be spread around.
This coming week:
-The baby's 1st birthday. Go Cake!
-My gramma's 86th birthday. Go Gram!
-Happy hour with the girls. Go me!!