I knew I needed to bake some cupcakes, since I had been slacking on posting any kind of yummies on my blog.
So I got this great idea from
Hello, Cupcake.
They have sharks that are made of Twinkies, bursting out of oceany cupcakes. I got to thinking...what else can you make from Twinkies. The answer was whales, hippos and airplanes.
I also tried fish, with Necco wafer scales..but it didn't work out to my liking.
For the whales, I used sticks of gum to make the spouts.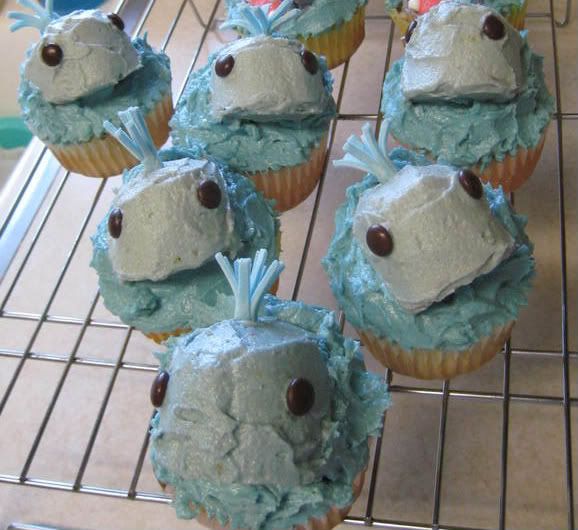 Don't they have the sweetest faces?
The airplanes were a ton of work. They have Mike and Ike propellers and chocolate bar wings...but I failed to think of the heat..so the wings fell off shortly after taking the photos. But they really look so cute that I'm going to have to come up with some other solution.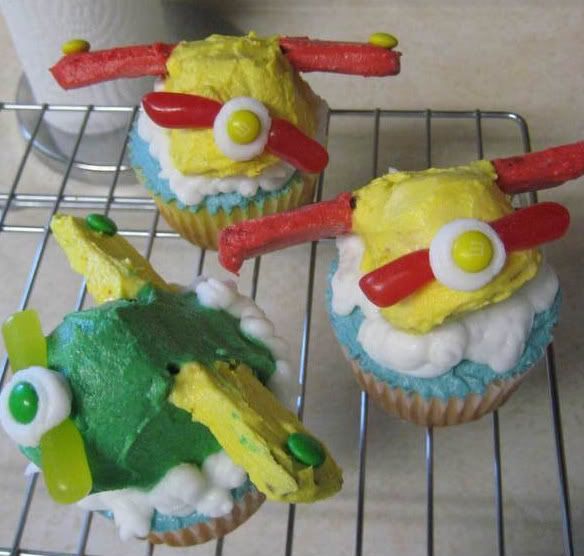 Close up: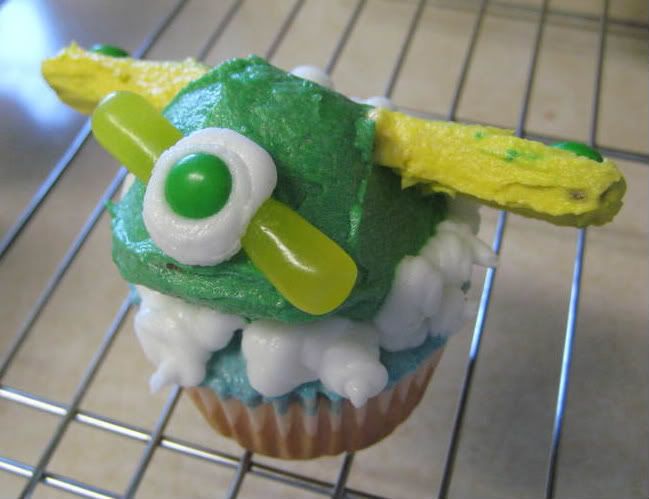 And then there were the hippos. I had the best intentions. I gave them m&m eyes, Tic Tac teeth, and little piped purple ears.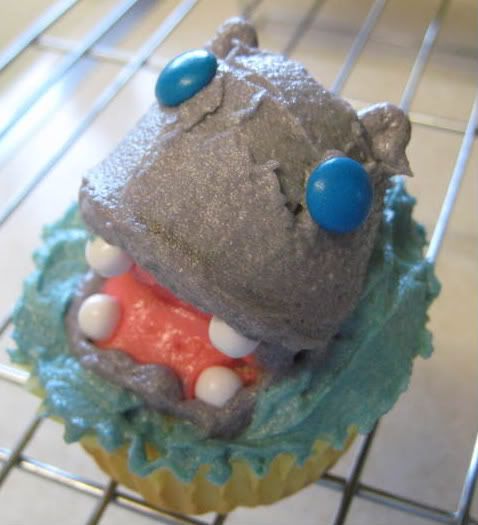 It reminds me of these guys: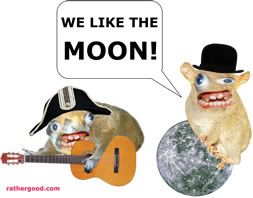 This dude was cute though: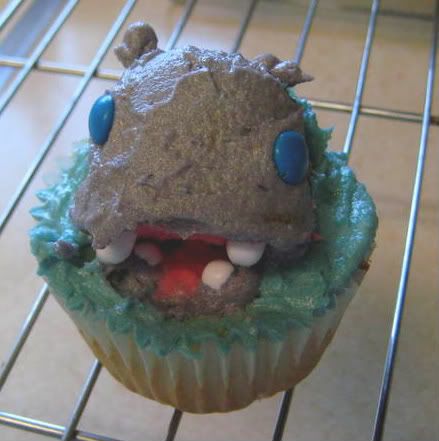 So now, I am going to eat one. After I have lunch of course! (Maybe) Check back later in the week for the story of how my blog got it's name. For now, here's the cutest thing you'll ever eat in your life: