There are some new men in my life. I just thought you all should know. They are both handsome, talented and mysterious. At least one of them is too young for me, and the other is probably married. Of course they aren't real boys. They are TV boys!!!

Bachelor #1:
Mark Ballas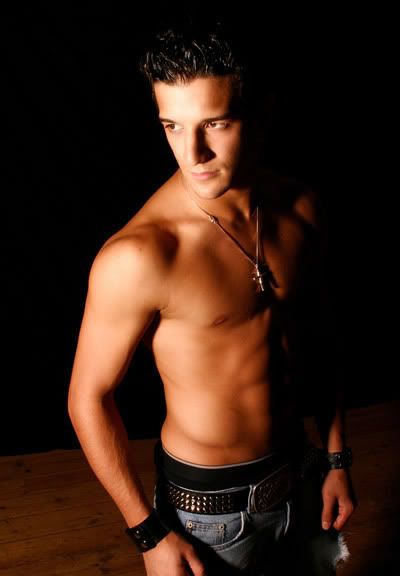 Am I right, or am I right? He's a Dancing With the Stars pro, and we all know I'm addicted to that show. He's partnered with Kristi Yamaguchi this season, and they are blowing the competition out of the water.

I'm hoping that since he's recently broken up with his girlfriend (partner from last season, Sabrina) that he's available for private lessons....;) Ugh..did I mention he's 21??
Bachelor #2:
Adam Levine
He's the lead singer for Maroon 5. If he's not a sexy, rockstar bad-boy, I don't know who is! He's got a naughty reputation and his nickname is "shark." Lemme at 'em!
Here are some more pics of my men. Insert me into photos at appropriate places. Thnx.